From 10 to the 25th of July has been presented the Wind and Sails Exhibition by artist and sailor Rick Youmans. 
On the opening night, the Raglan local community, sailors from different clubs in New Zealand and the public attended the event where the evocative feeling of wind and the sails captured the attention of all the participants. 
During the two weeks exhibition, we received around a hundred visitors at the studio. The most popular comment was Wuaoooo! As an impressive piece, Sidney to Hobart, which is a 6 paneled painting, has been presented for the first time in the studio. 
Also, in our main window, we have plenty of little hand marks as the kids love to have a look  through. We love to hear their comments! 
In total 48 persons register to enter  into the draw of the "Pretty wave" painting valuated at $ 570.00
The draw was made yesterday at the studio and the winner is
Vicky Stuart-Jones  
Many thanks to all the participants!
Nicole and Rick,
.     .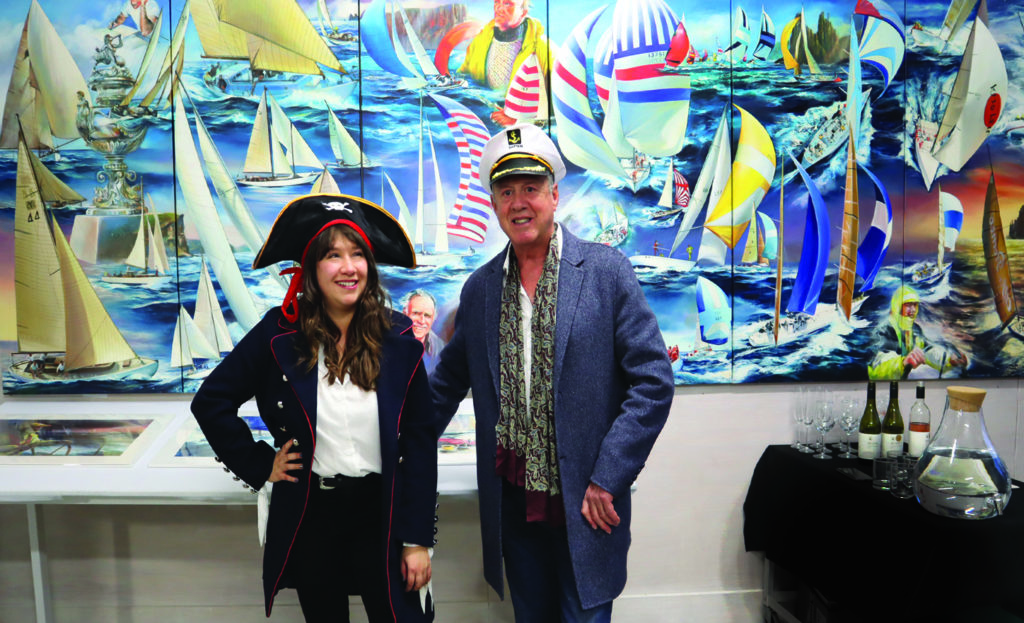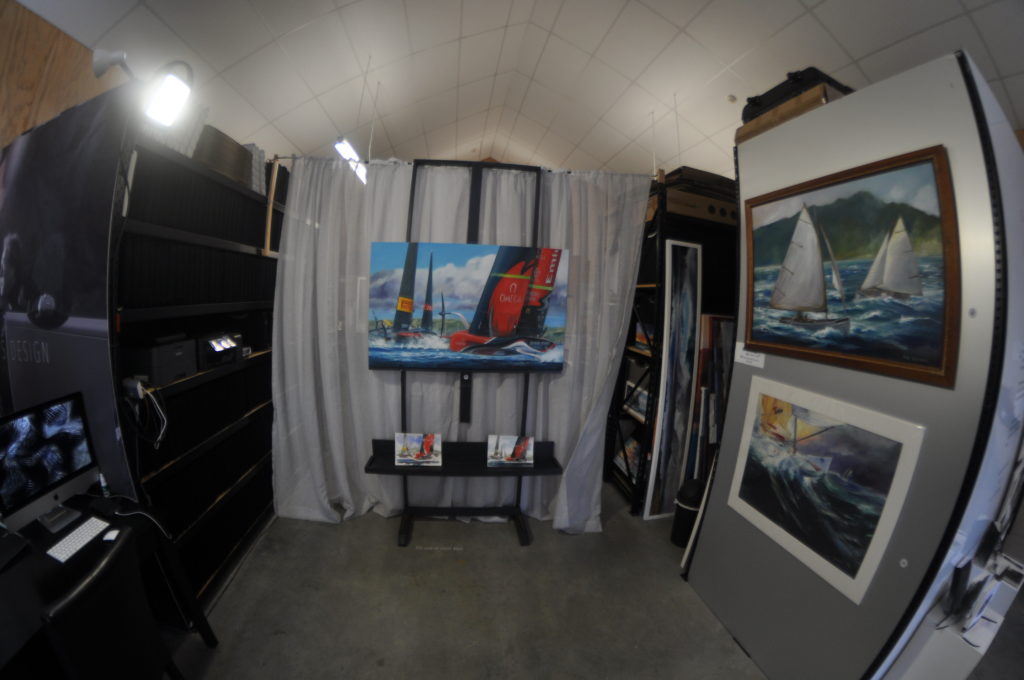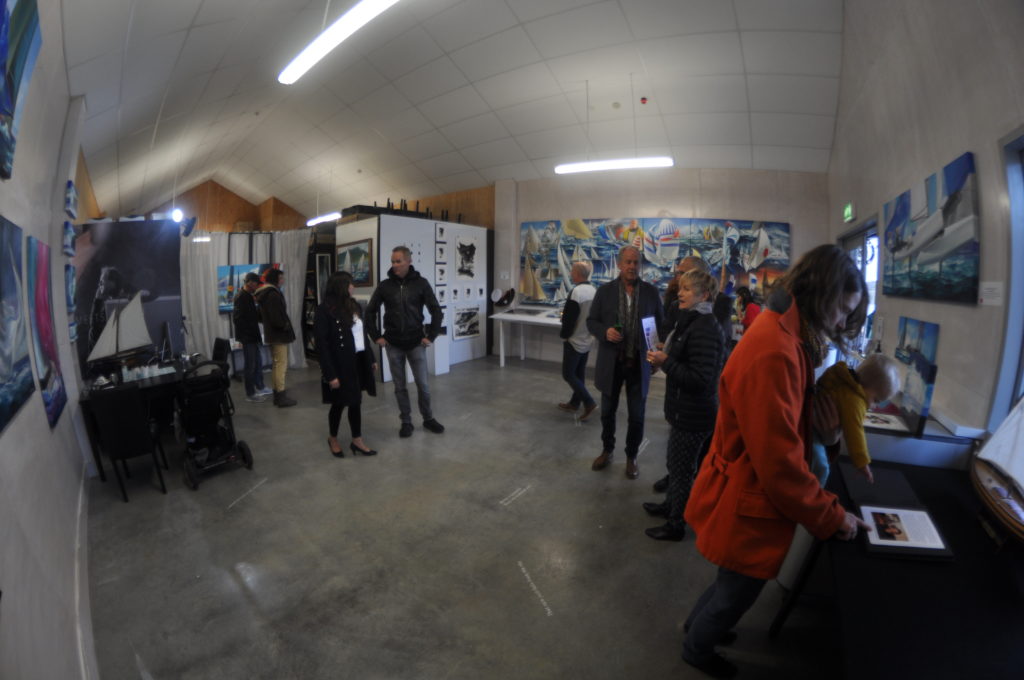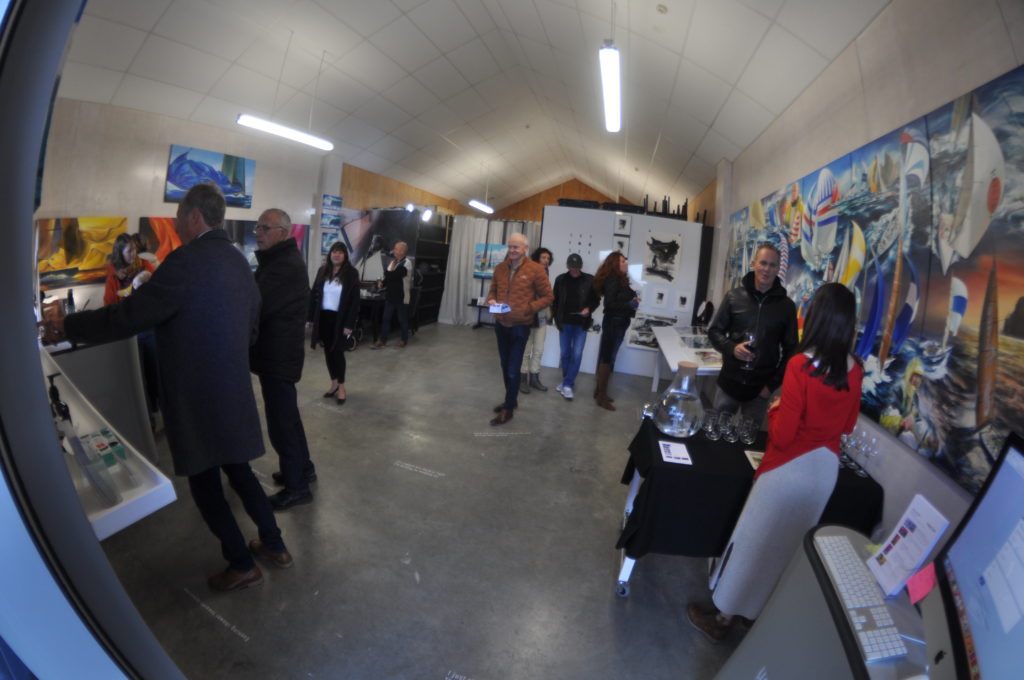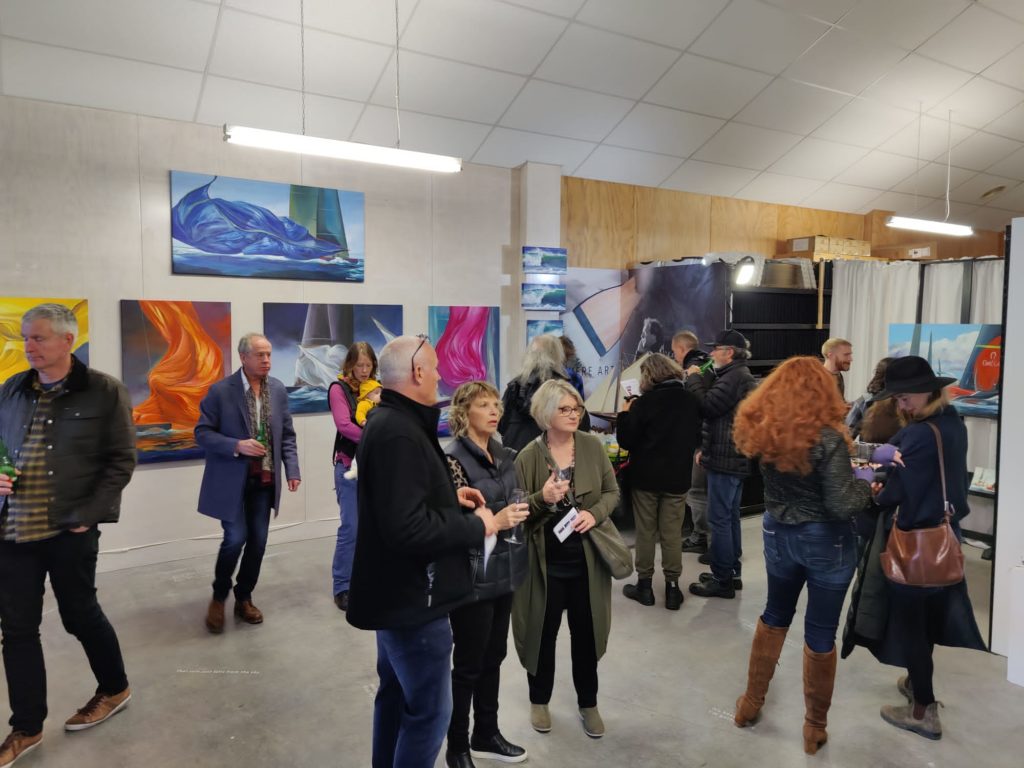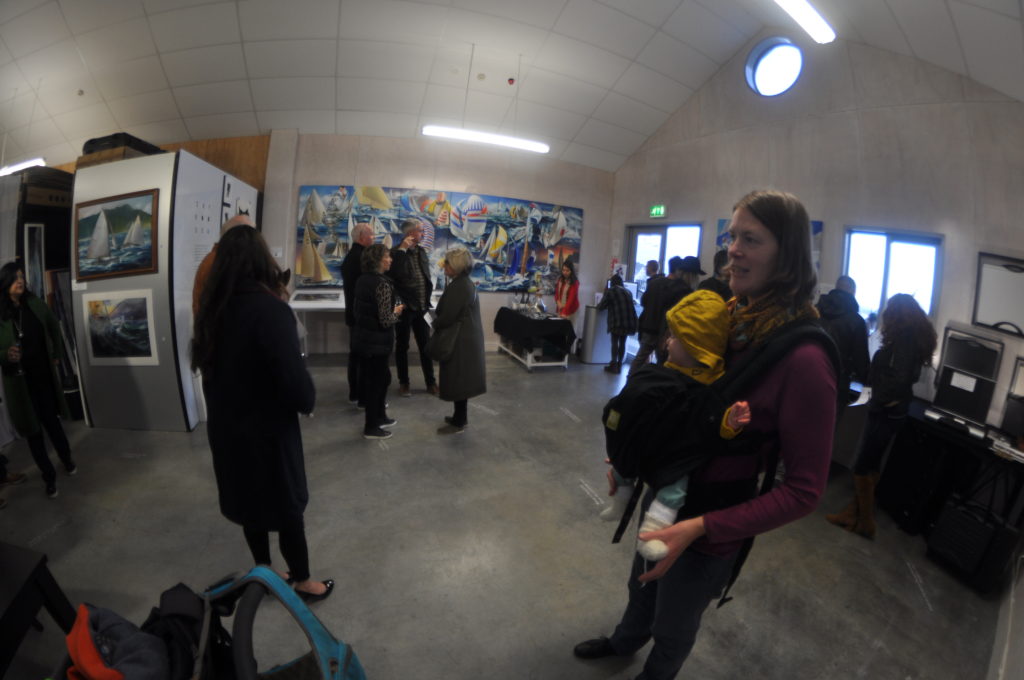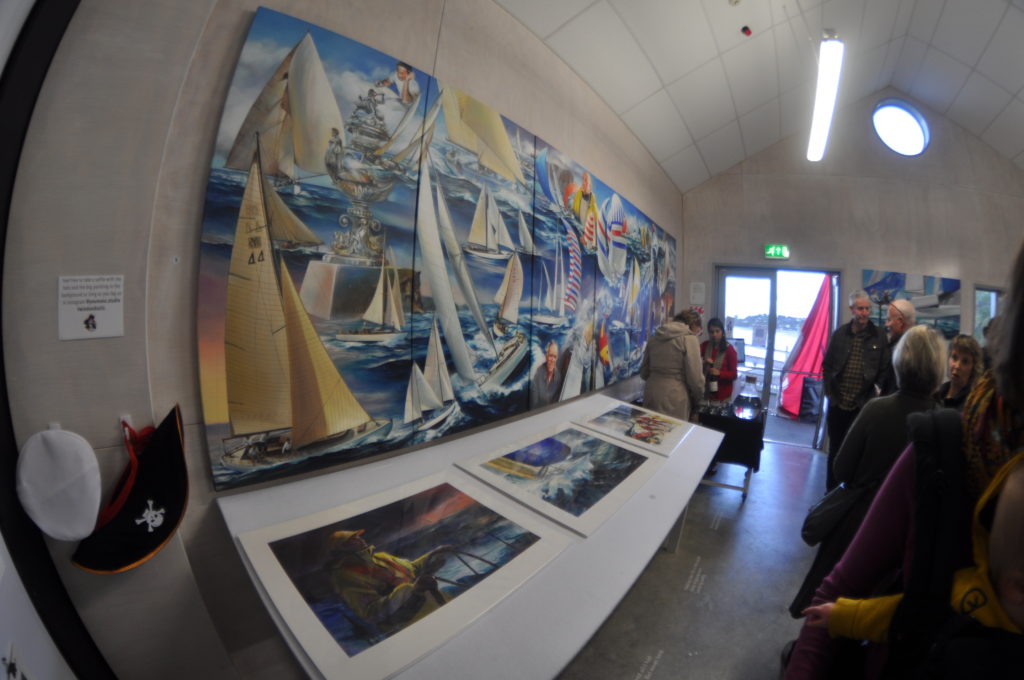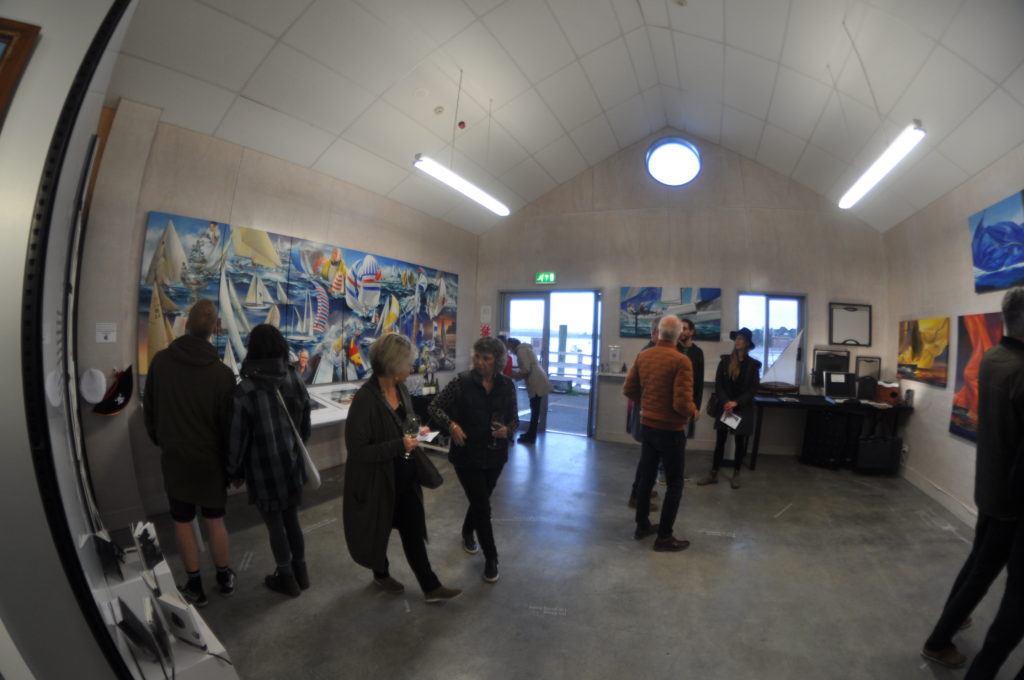 .